Kubla Cubed can be displayed with a background colour of your choice. The default colour is blue but you may find this does not always suit the project you are working on i.e. the site plan is difficult to read.  
Here is a quick video to show you how to change the background colour of your project: 
The default colour can easily be changed by clicking:
'View' in the top menu bar then 'Background colour'.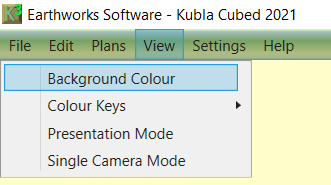 The colour is changed by:
1. Clicking on the coloured square (the current background colour) next to the word 'colour'.
2. Then make your selection by clicking on the colour of your, choice and OK to confirm
There are a range of pre-defined colours but custom colours can also be created.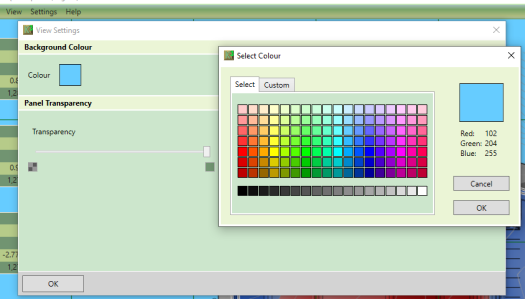 Moving the horizontal slider (within the 'Panel Transparency' section) furthest right, will make the entire interface completely opaque. Likewise, sliding fully left will render all but text and essential interface options, fully transparent.