The Future of Port Planning
Use Kubla Ports to plan, design and manage coastal infrastructure in an interactive 3D environment.
State Of The Art
Kubla Ports uses cutting-edge algorithms which have developed in-house.  The 3D surfaces used for calculations are exactly the same as those you see on-screen.
Easy to Use
Kubla Ports has been designed from the ground up to be easy to use.  The user-friendly interface allows you to define your design criteria easily and quickly.
First-Class Support
Our specialist support team is ready to take your calls or emails.  We also offer free online demos with your project data to help you get started.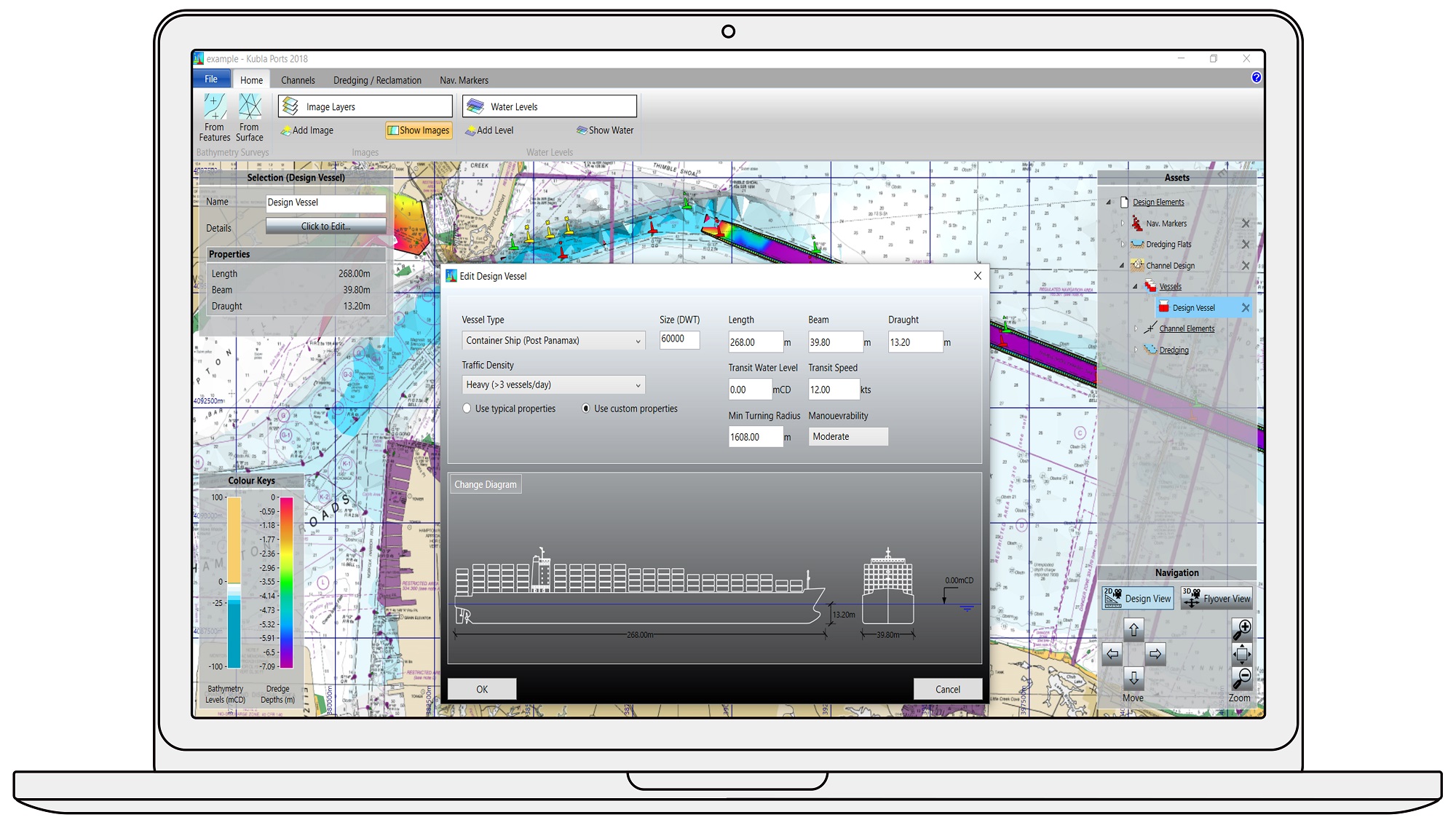 "Designing approach channels, dredging areas and aids to navigation are all no problem.  Kubla Ports has all the modules you need to get the job done."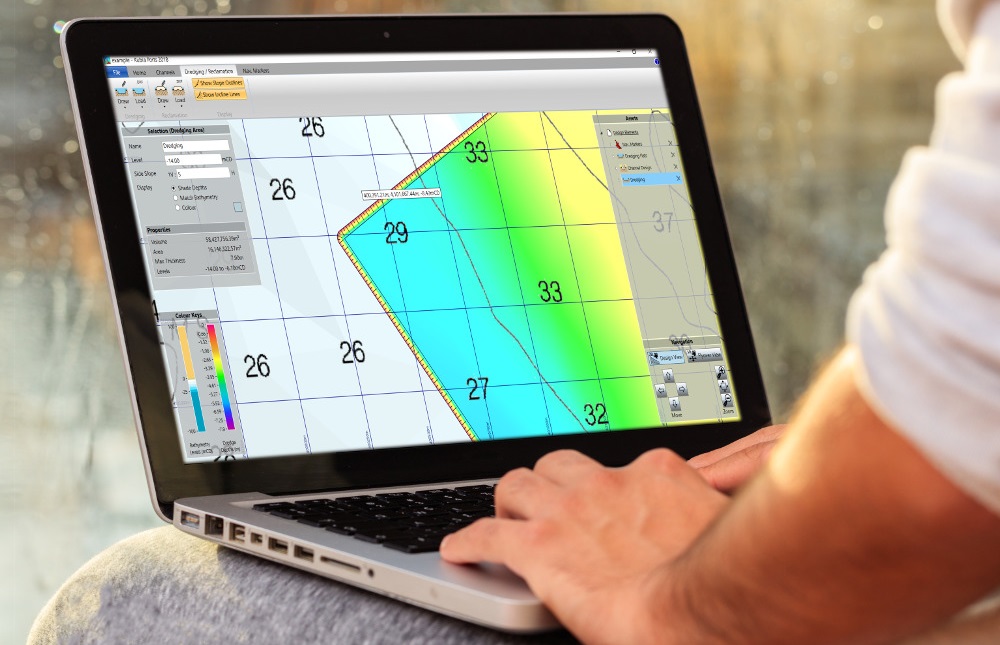 Try Kubla Ports for Yourself!
The easiest way to find out what Kubla Ports can do for you is to download Kubla Ports Essentials for free.  This version allows you to load imagery, bathymetry, and to define generic asssets, as well as to connect documents to assets.  More advanced features require additional modules to be added to Kubla Ports Essentials.
To learn more about the advanced modules of Kubla Ports, please get in touch with our support team.  We can give a time-limited version of the modules you need.  We also offer free online demo using your project data.