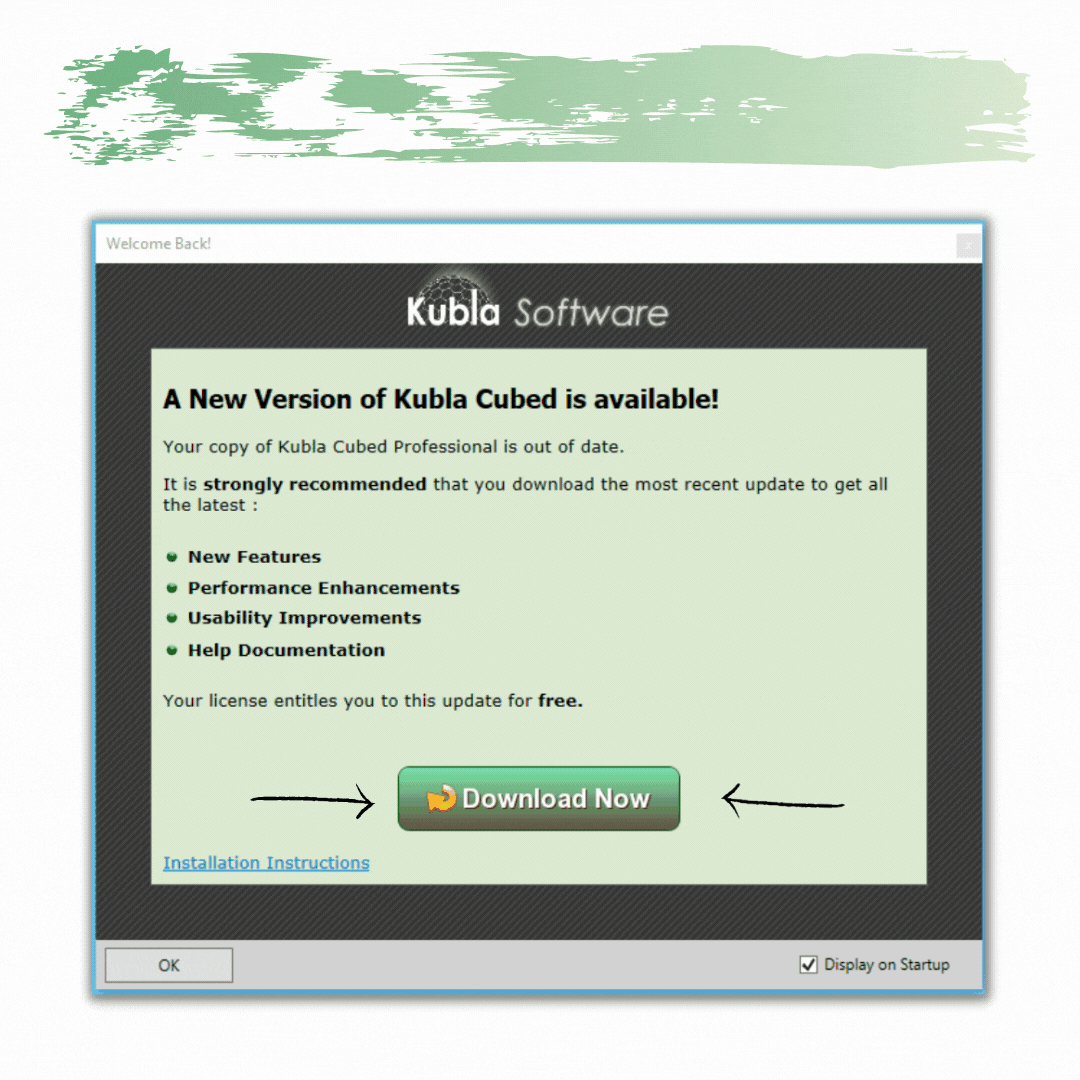 To upgrade to the latest version of Kubla Cubed 2021 6.2, open your installed application and click Download Now.
You will then install the latest fixes, updates and features, including the linear Offset Tool.
If you have a Perpetual License (2019 or earlier) and would like to upgrade to Kubla Cubed 2021, please contact sales@kublasoftware.com.